Codaisseur is moving back on-site!
All necessary measures are taken to ensure a safe study environment.
The Coronavirus has affected us all in our private and professional lives. It has affected the way we gather around each other as social creatures. It has affected our economies. It has affected the way we learn and teach at Codaisseur. And it has affected our search for a job after the Academy.
We have adapted very well to the new reality. We have switched to remote teaching while keeping the same intensity and quality of our on-site course. The teachers and other staff members did a great job facilitating the course and our students really showed that they're independent developers who can work from anywhere. Employers have noticed that as well. Our graduates are getting hired on a weekly basis and the remote learning experience has added to their overall resilience and independence.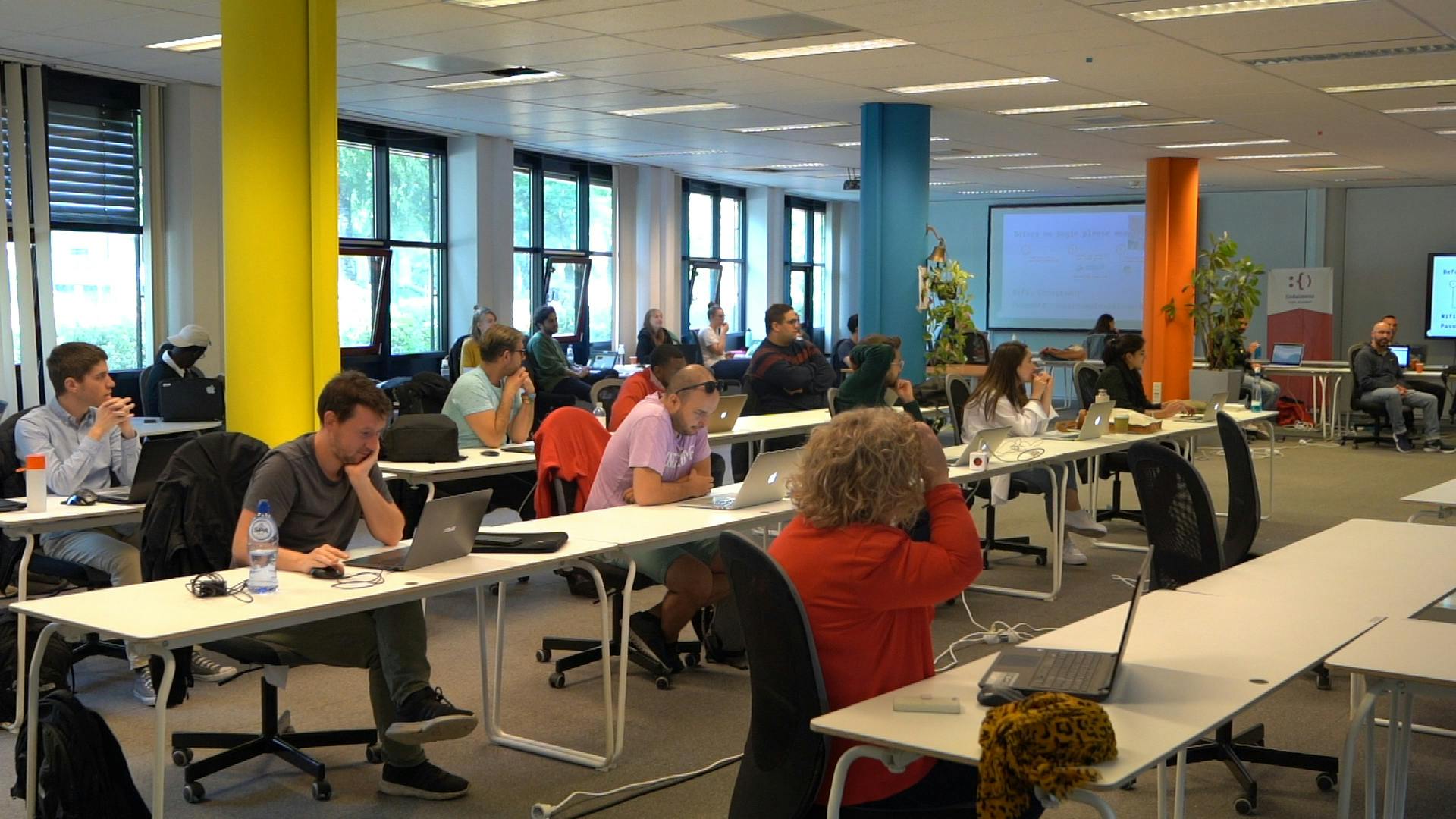 Based on the current regulations the Dutch government and health organisations have issued, we feel confident to restart our on-site courses. After weeks of preparation (and still more to come), we are ready to offer on-site training starting

April 19th.
We have taken all necessary measures indicated by the Dutch government and health organisations to ensure a safe environment for our students and staff members.
Starting in October 2021, all students in the No Cure - No Pay model must be present on-site for lessons. Students who pay upfront, or join a 1-week bootcamp can join us remotely.

Some of the safety measures implemented:
Health checks for all students and staff
1,5m distance between students
Walking paths to ensure sufficient distance
Hand sanitiser dispensers in all classrooms and public areas
Limited number of available spots for students
"The next Academy starts April 19th. Limited spots are available"
We use a first-come, first-serve policy to allocate spots for our Academy. Start your application process now to ensure your spot in the next class.