Cyberattacks: What you need to do to protect your business?
Here are some recommendations that you can implement on your business, proposed by the National Institute of Standard Technology (NIST):
1- Limit Employee Access to Your Company's Data & Information:

It's important to be aware that 95% of all cyber-attacks caused by human error. Diminishing the employees' possibility to breach the data takes away the biggest threat your business faces and is easy to implement.
2- Use Encryption for Sensitive Business Information:

Use full-disk encryption to protect all your computers, tablets, and smartphones.
3- Patch Your Operating Systems & Software Regularly:

Updating your software regularly will provide you with new or enhanced security features.
4- Install & Activate Software and Hardware Firewalls
5- Set up Web & Email Filters:

to deter hackers and prevent spam from clogging employee inboxes.
6- Train Your Employees:

Train everyone in your company from IT department to HR; educate them on the importance of cybersecurity and dangers of cyber-attacks; explain what to do if a cybersecurity incident occurs; regularly reinforce your culture of cybersecurity by using newsletters or planning ongoing training.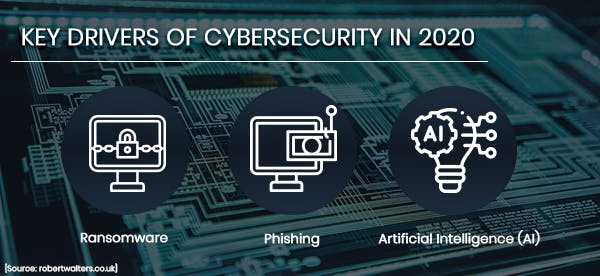 The Digital Talent gap: You might need to hire new talent in your company
A recent study of Capgemini (joint research with LinkedIn) reveals that the digital talent gap is widening and it is an organization-wide phenomenon that affects

all areas of the business

. One of the fields that experiences this talent gap is

cybersecurity: a skill set that is in high demand
"Cybersecurity skills are very specialized. You cannot just expect these skills to be developed in a large company without some new talent coming on board. Companies need to recruit new talent and also train the rest of their teams."
Tuck Rickards
Managing Director, Russell Reynolds
Cybersecurity: A skill set that is getting popular in the Netherlands
By now, you might have found out that you might actually need to recruit new talent in order to protect your company from a future cyberattack. In the study of Capgemini, there are some tips provided on

how to recruit the cybersecurity talent you need in your company

Here is a brief summary of the tips:
1- Think outside the box:

82% of Gen Y and Gen Z cybersecurity talents appreciate firms that use innovative approaches for hiring.
2- Hunt in areas where cybersecurity talents spend their time:

Three out of every five organizations host competitions and hackathons to acquire talent and the majority of organizations find these approaches effective.
3- Create a compelling story around the current leadership and team:

78% of cybersecurity talent prefer their peer group to be digitally talented.
4- Your next cybersecurity talent might

already be working in your company:

Offering in-company training to your current employees upskilling them with the necessary cybersecurity skills might help them obtain the talent you are looking for!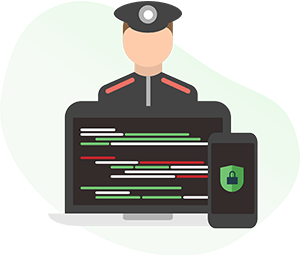 How do we provide the necessary set of skills for cybersecurity in Codaisseur?
Codaisseur started as a coding academy with a mission to fill the talent gap in the tech industry. By following our mission, we developed the perfect curriculum based on the National Initiative for Cybersecurity Education (NICE) and proudly launched our part-time Cyber Security Bootcamp 
We aim to

raise awareness

of the importance of cybersecurity; help companies protect their business, customers, and reputation by

filling the talent gap

; and train the best cybersecurity specialists with a growth mindset. Our first batch of future cybersecurity professionals will be starting in January 2021!
Now it's your turn: go and cyber protect your business!
Even though this article touches upon the most important aspects and insights of cybersecurity, I strongly recommend you to check all the resources and to keep researching even more. Your business is a combination of your ideas and visions coming alive. Reflect on the risks you took; the result of your hard work over the years; and it is definitely worth protecting. Educate yourself and your employees, take all the necessary steps and be

cyber aware.
Did you enjoy this article and would like to discuss the topic with us?