The Hackathon took place between July 3rd and July 9th, the same time frame in which the entire prototype of the product needed to be developed and delivered from scratch.
The aim "New ways to help creators rethink their process in this era of online invention and collaboration has become a necessity. How do esports players, gamers, and musicians adapt and make online connection more meaningful?" 
The judges selected the winners based upon: Relevance and Impact to the Music & Esports/Gaming industries, UX, Innovativeness and Technical excellence.
We are super proud as Codaisseur that one of our alumni managed to win such an awesome event and went on a call with Zorana to find out more!
Hey Zorana, could you tell me a little about yourself and how you got into coding?
I have a classical music background, however, have always been interested in technology and maths as well. After preliminary school, I was supposed to pick between music high school and a gymnasium for maths. I ended up picking music school.
Then before coming to the Netherlands and starting Codaisseur I actually lived and worked in the Middle East for five years, in Dubai and Kuwait. I got there through a startup idea that I actually had and got invited over there. When I saw the work ethic and the fast-paced life over there I just wanted to be part of it. When I arrived, I expected to progress in technology, however, turns out there was a high demand for music teachers. So I have worked there as a music teacher mainly.
Then I met someone from the Netherlands and decided that I wanted to move here. I talked around with a lot of people about jobs and opportunities and everyone I spoke to was really fond of the tech environment and that gave me a really positive feeling about it.
However, how was I going to land a job with only the marginal coding experience that I had? That's really why I joined Codaisseur and it has been great! The people, the vibe, the environment. The teachers really stimulate you to try out new things, go beyond your comfort zone, you may fail but learn from the experience. That's something I really liked about the Codaisseur environment it wasn't as much about what you learned, but how you learn and the process around.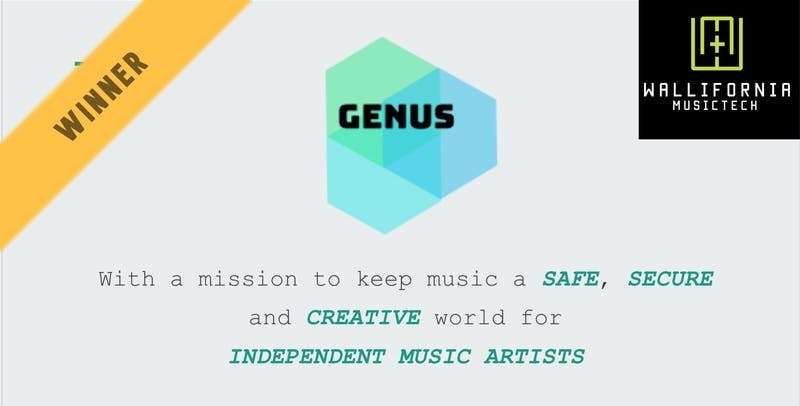 Tell me more about the Hackathon you competed in!
I actually learned about it through Lisa, Head of Admissions & Employment @ Codaisseur, about this upcoming hackathon. When I saw this opportunity I signed up as fast as I could, this hackathon was combining my previous experience, a startup in e-sports with my interests in music and technology! I kinda felt like this was the perfect hackathon, especially for me.
Even though it was an online event, it was cool to see that normally this hackathon actually takes place really close to where I live. It's called Wallifornia Music Techand would normally take place in Liege. 

How did you come up with your idea?
We actually ran with an idea that I experienced in my daily life. As a musician, I like to make cinematic music videos with original orchestra music. An example: Schindler's list Soundtrack - Main theme by John Williams
The problem I experienced though, was finding more people to collaborate with. Currently, there are millions of musicians around, but everyone has their own specific niche and you need to get into contact with them as well. 
Therefore, we came up with Genus, a platform which connects musicians with one another. The platform allows you to connect with exactly those musicians you want to collaborate with from all over the world. For now, we created the platform only for musicians but ideally it would include video creators, sound engineers and everything you need to make a new piece of music.