How do you get students ready for their job search?
Eszter
The students in the CA are divided into working groups as I am a huge fan of peer-feedback.

They all give constructive feedback to each other's portfolios. In week 3, we have a feedback workshop where we teach students how to give constructive feedback. It's awesome to see the lessons of this workshop coming back during the student's time in the CA program. 
When I give them feedback our students could take my feedback as a strict guideline of how to write their stories. Therefore, by incorporating peer feedback, students evaluate each other's work, leaving open space for their own creativity. Moreover, because all the students are on an equal level on the CA program, the same feedback might sound different from a peer rather than a teacher. Their main goal is to improve their own work and each other's work. Therefore, I am more confident in leaving them to each other and tell each other what they really think about their work constructively.
The last step would be to get personalized feedback from our career advisor, Maria, on their CVs and cover letters as well as practicing mock interviews.

We make sure not to leave them alone during this process and help them throughout the job search period.
What are the most important lessons you want to teach to alumni to find a job?
Eszter
Number 1 would be: The main message behind the whole CA program is

"You got this!"

All the people who are ending up here at Codaisseur made the hardest part of making the decision of quitting their current jobs and changing their careers in order to seek their own professional happiness. We want to give them enough confidence to just show up on the interview and also to make them see how strong they are for taking this huge leap. I would love all of them to see how proud we are of all of them.
Number 2 would be:

As a junior, you need to get into a starting position and you prove yourself!

The journey of proving and improving yourself is so much more valuable than getting a dream job straight away after the academy. I suggest to our students to look for a job that is going to pave their way into their dream job or dream company. This does not mean the ride there may get bumpy, but if they persevere I know all our students can do great things.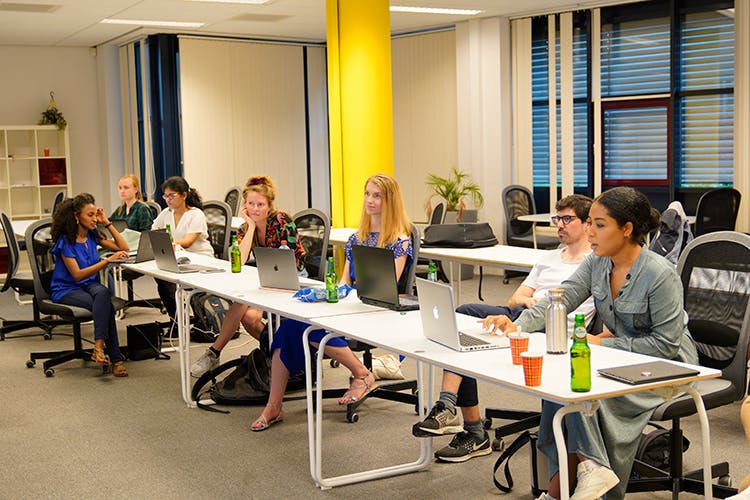 Now it is time to hear from our students from

Class #41

about their experiences of the CA 2.0 program!
You survived all the way through the bootcamp, now you are in the Career Accelerator, could you describe in your own words what it is about?
Demi
"The program is to make sure after all the coding we did, we also have the communicative skills and the professional documents to go into the process of getting a job."
Miguel
"Some sort of protocol on how to approach interviews, job applications, cover letters, LinkedIn, etc."
Do you feel prepared to be able to apply for jobs now? 
Miguel
Yes, I feel like CA was very useful. Speaking for myself: usually, you mention on your CV and LinkedIn about how open-minded and team player you are which are the typical stuff you can find on Google and copy-paste it. However, during CA they guide us to tell a story about ourselves that is impactful and draws attention which connects to the idea of code.

Basically, it showed us the process of how to really capture an employers' attention, this was unique and useful.
Diane
What I found really assuring is that all my professional documents were up to date. Normally, there was always something I would have to do such as updating my LinkedIn or my CV, and no one ever really looks forward to doing that stuff.

But now, I feel ready and I think the main takeaway that Codaisseur really encourages you to focus on during CA is that your documents and your story are ready for job interviews.
Do you feel you know what to expect from a technical interview?
Diane
Yes, CA definitely made me more prepared going to the job interview and also it took away all these little anxieties of what a technical job interview is like because I didn't really know the difference from a normal interview.

I felt like it took the mystery away, it helped me a lot.
Demi
"Yes, definitely. First, I didn't even know what to expect. To me, it was all blank. How Rein did it was really good: he gave us a couple of questions that we could expect during the technical interviews and afterward, we had to give feedback to each other. He also gave feedback and tips on how to handle the questions.

It was really nice, it really prepared us."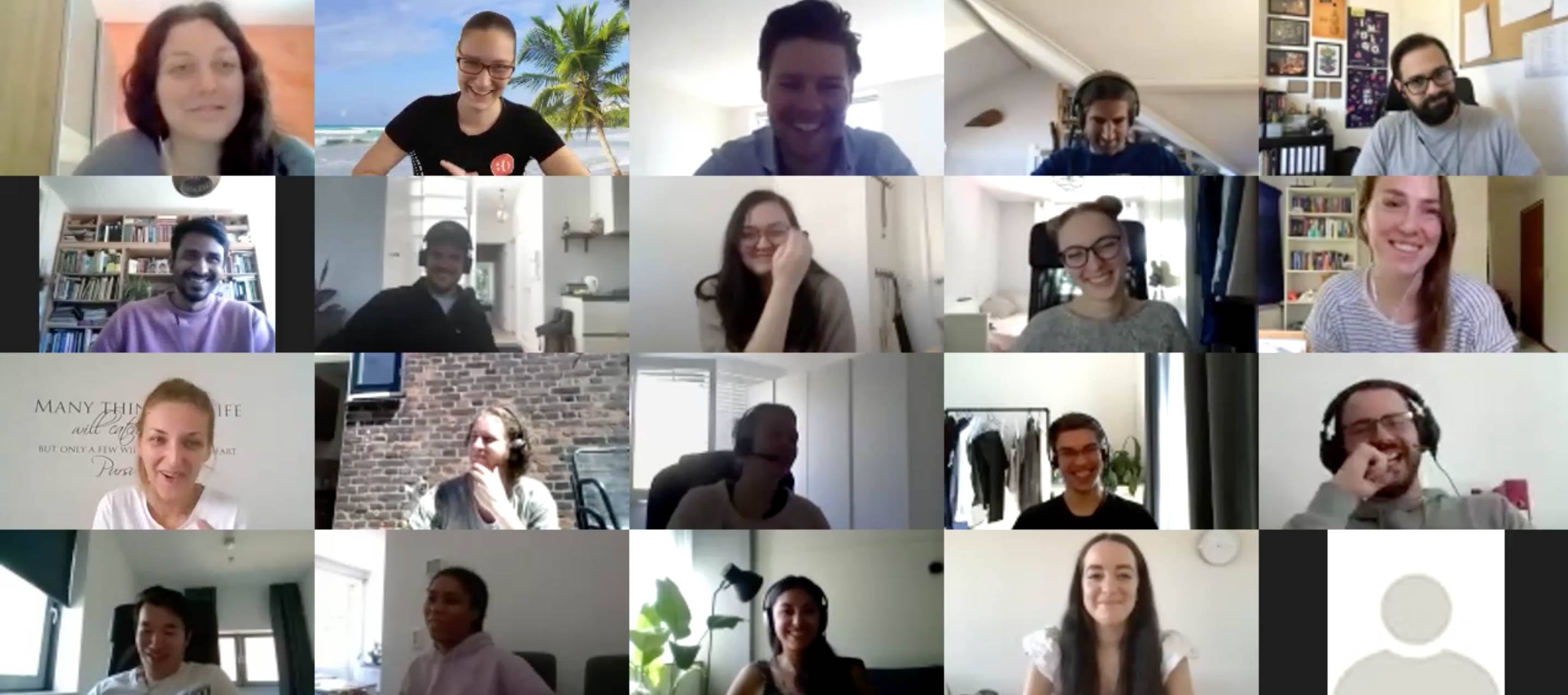 What was the most important thing you learned this week?
Miguel
I would say the entire CA week for me was a mindset preparation then tips alone. We are going to a process that does not have to go smoothly all the time, but it will be okay anyway. The most important tip I learned would be

"If you think you can do this, just do it. If you get rejected, that doesn't mean anything more than that."

And I think this also applies, at least for me, for the interview, CV preparation, cover letter; it is just a matter of doing it with a certain mood, a feeling. Everyone can apply for a job, but I feel I am able to hold a better mindset while applying. Also, the main reason why I got into this bootcamp is the CA part and I think for me at least it worked pretty fine.
Emnet
The best thing about CA for me was finding my best qualities in my previous career and bringing it into the new thing which I'm trying to start. During the week, with the feedback, tips, and the thinking I did in this process helped me to realize what are the unique and strong parts, mainly soft skills, that I can bring to my new career and integrate it into my new job search.
Ready to take your own journey into coding?